I sell easy-to-grow aquarium plants taken from my own tank. I ship only, no pickups sorry. $35 includes shipping via Priority Mail. Payment by PayPal or Venmo only. I might also have the same package available on eBay for instant purchase.
Here are the plant varieties I have right now:
Alternanthera Reineckii
Anubias
Cabomba Furcata
Guppy Grass
Helanthium bolivianum 'angustifolia'
Hygrophila Corymbosa Compacta
Java Moss
Limnophila Aromatica
Lobelia Cardinalis
Ludwigia Repens
Ludwigia Super Red
Myriophyllum
Montecarlo
Star Grass
Staurogyne Repens
Plus, something else I may have randomly from my tank, shown in the attached picture. Attached below are pictures of my main tank and a typical batch I ship. It usually includes over 30 stems and plantlets and I ship a new batch every two weeks.
Please contact me if interested, or buy them directly on eBay (I have sold hundreds of packages like this on eBay):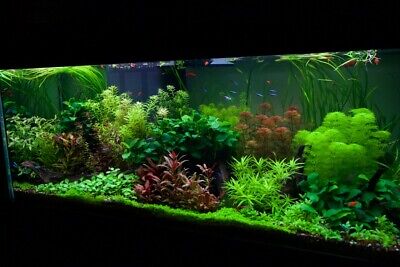 And here is my personal website about aquarium plants Lobelia Cardinalis. Limnophila Aromatica. Staurogyne Repens. Star Grass.
They usually go fast.
You can learn more about myself and my passion for planted tanks from the following links:
Aquarium plants for plantedtanks, as well as carnivore plants by FabLau.

Well, I kept procrastinating this due to lack of time, but finally I found the time to put together any needed information to start this thread dedicated to my own 75 gallon tank. Where to start? I setup this tank back 2008, so it has been already 9 years. The tank is one of those standard...

barrreport.com
I just registered on this forum, so you might not find much from me here right now, but I plan to post and contribute in the coming weeks.
Thanks!